Use web hosting coupon code BLACKFRIDAY
KVM Servers Plans & Pricing
KVM hosting offers a flexible solution that's easy on the budget, quick to get up and running and instantly scalable.
Powered by Proxmox, this solution is perfect for companies that experience heavy site traffic, or rely on being online, all of the time. Upgrade at the click of a button to support growth, with total flexibility.
Experiencing fluctuating, unpredictable or high growth demand? Our cloud allows you to start small with the ability to seamlessly and cost effectively upgrade on-demand.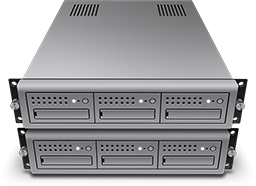 | Control Panels | |
| --- | --- |
| cPanel/WHM | £15 /monthly |
| Plesk | £15 /monthly |
Operating Systems
Windows Server 2016 Standard
Windows Server 2019 Standard
Windows Server 2022 Standard
(Other Windows Server operating systems available upon request)
All prices exclude UK VAT unless stated otherwise. VAT is applicable to EU clients.
Our Windows VM are hosted on the Proxmox platform. Every Windows VM is allocated dedicated physical resources from the node server and is completely isolated from every other VPS. Xen-HVM offers a virtual server as manageable as a physical server as possible.
With Proxmo-KVM VM you can install the Windows operating system yourself, from scratch, using a Windows ISO from our selection.
Cutting-edge, High-performance Hardware
Fully Redundant UK Network
1Gbps Premium Uplink
Instant Setup
99.99% Uptime Guarantee
30 Day Money Back Guarantee
All KVM come with free access to our Poxmox control panel. Poxmox is a web interface integrated with our WHMCS for our host nodes, giving you full control of your KVM including resource graphs, serial console access, VNC access, reboots, network information, unlimited rebuilds to a selection of operating systems and much more.