UK LXC VPS Plans & Pricing
Cheap VPS hosted on the Proxmox VE virtualisation platform on our latest cutting-edge, high-performance hardware offers ability to use latest Linux/Unix templates giving you full flexibility for your application requirements.
We are so confident you will be delighted with your new VPS, and therefore boast a 99.99% uptime guarantee and a full refund on any service if you are not completely satisfied within your first 14 days.
See our new VPS plans below and sign up today. Your VPS will be setup for you instantly upon checkout.
Please make sure that your new VPS meets the minimum operating system requirements.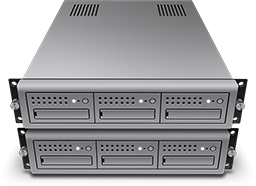 | Control Panels | |
| --- | --- |
| cPanel/WHM | £10 /monthly |
| cPanel/WHM + Softaculous | £12 /monthly |
| cPanel/WHM + Fantastico | £13 /monthly |
| DirectAdmin | £5 /monthly |
| DirectAdmin + Softaculous | £7 /monthly |
| Webmin | £5 /setup |
Operating Systems
CentOS 7
CentOS 8
CentOS 9
AlmaLinux8
AlmaLinux 9
Ubuntu 22.10
Fedora 36
Debian 11
General Extras
IP Address
(justification required)
£5.00
per IP per month
Additional 1TB Bandwidth
£40.00
per month
Our LXC VPS are available in our London, UK facility.
All prices exclude UK VAT unless stated otherwise. VAT is applicable to EU clients.
LXC is one of two Proxmox platforms we provide. Every VPS is allocated dedicated physical resources from the node server and is completely isolated from every other VPS. With LXC you are able compile and load your own kernel modules or your own kernel entirely. There is no possibility for us to oversell our physical node's resources with the LXC platform.
With LXC you select from our large list of pre-compiled operating system templates, which are deployed for you instantly upon checkout – providing you with an active server ready to go within minutes.
Cutting-edge, High-performance Hardware
Latest Proxmox based virtualization system
Free Snapshots
Firewall
Fully Redundant UK Network
1Gbps Premium Uplink
Instant Setup
99.99% Uptime Guarantee
14 Day Money Back Guarantee
All VPS come with free access to our ProxmoxVE control panel. ProxmoxVE is a web interface for our host nodes, giving you full control of your VPS including resource graphs, serial console access, VNC access, reboots, network information, unlimited rebuilds to a selection of operating systems and much more.
**This offer is not valid on control panels, addons or domain purchases, you will be invoiced the additional fee based on our pricing table for any control panels or addons purchased during sign up within 24 hours.